Englewood Property Management
Let us manage your Englewood rental property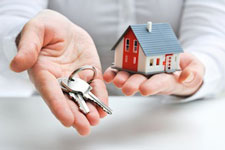 We offer a full range of property management services tailored to you as an investor, homeowner, or landlord. We have an extensive portfolio of single family homes, townhouses and condos in the Englewood area.
Management Agreement
The month to month management agreement means that we earn your business month after month
+
Most management agreements lock you in to a contract for the life of the lease. If you have a bad experience, you are stuck. Our management agreement can be cancelled with a 30 day written notice and for any reason.
No Hidden Fee's
+
Some management agreements have fees for each thing other than collecting the rent. It can add up.
No Fee For Lease Renewals
+
60 days before a lease is going to expire, we send you a lease renewal authorization. We will discuss recent prices in your neighborhood and arrive at the increase or changes together. Most generally before we send it out to the tenant, we make an appointment to do an inspection. Most companies charge for this – we don't.
No Set-Up on Upfront Fee's
+
You will be charged the leasing fee when property is leased and money is collected from the new tenant. You don't need to send any money unless it's for maintenance that you have authorized us to do.
We don't charge until your property is generating income
+
We don't charge a management until you are generating income.
No fee when your property is empty
+
Although we do more work when your property is vacant than when it is leased, we don't charge you during the time of vacancy. My philosophy is that you are not making any money so why should I?
No fee for arranging and supervising maintenance
+
Many companies charge to arrange and supervise the work being done. Some companies have their own maintenance company. We get bids, get your approval, and supervise the work. This is part of our management and we don't charge you extra for it.
How are we different?
We answer our phones during business hours
+
Call anytime from Monday thru Friday (except Holiday's). We will answer the phone.
We don't "churn" your property. We strive to keep good tenants
+
We think it is very expensive to have your property turn over. It costs you for paint, carpet, and other needed main.
We are on good terms with the city inspectors and HOA'S
+
If we get a violation notice from the City or the HOA, we handle it quickly and professionally. I have gotten referrals from HOA managers because they realize that we strive to cooperate and resolve problems.
We don't do sales. We concentrate on being the best at one thing, and that is managing your property. No conflict of interest!
+
I am a licensed broker and have years of experience selling real estate. When an owner decides to sell, we will work hand in hand with their agent and help keep the transaction running smoothly.
Inquire About Our Services
Customer Service
We value our clients
+
Our goal is to keep you happy. We will accommodate your requests whenever possible. An example is an owner that wants to arrange some of their own maintenance or do it themselves. We are OK with that and will do everything we can to help.
We value or tenants
+
Good tenants are like money in the bank. I don't need to say more!
We answer the phones
+
I am so pleased when I call a business and get a live person. I think it's a sign of good customer services.
Emergency calls answered 24/7
+
We pay "nighttenders" to take our emergency calls after hours. They are experts at talking the tenant through the process of turning off the water or electricity. They help save money by not having to send a plumber or electrician during the "overtime" hours.
Experienced Staff
+
We don't have employee turnover. Connie, our bookkeeper has been here 15 years. Sam has been here 25 years. The rest of us are family and been doing this all of our adult lives!
Tenant Screening
We run credit, criminal, and nationwide eviction reports
+
If there is anything negative, we don't go any further. Credit does not have to be perfect but can't be horrible. Sometimes we will consider a larger deposit or a local cosigner if we feel that they will be good tenants that had a bit of bad luck.
We verify all information and cross reference when possible
+
We double check phone numbers and other information to make sure we are talking to the real employers and real previous landlords.
We collect a full security deposit upon approval
+
If they don't have the full security deposit at lease signing, our policy is not to rent to them.
We discuss each application with you, the homeowner
+
We love to get your input and answer your questions about the applicant.
All adults over the age of 18, unless a student, must apply
+
We want to know who is living in the property.
Experience
Real estate license since 1978
Property management since 1988
Our staff is family and long term employee's
We know the rental market
Member of the Englewood Assn of Realtors since 1978
Member of NARPM since 1992 – National Assn. of Residential Property Managers
Maintenance
We require that maintenance requests be in writing
+
We want to be clear on what the problem is and not waste time and money sending the wrong contractor.
All contractors are licensed and insured
+
We are careful who we hire to work on your property. They provide a copy of their license and insurance before we will hire them. Most of our contractors are small companies and all provide great service at reasonable prices.
Full time maintenance coordinator
+
We value our tenants by taking care of the problems in a timely manner. One person in the office is responsible for staying on top of the maintenance requests
Competitive pricing
+
Due to our loyalty to the contractors, they keep their prices reasonable.
24/7 emergency service
+
We pay "nighttenders" to take our emergency calls after hours. They are experts at talking the tenant through the process of turning off the water or electricity. They help save money by not having to send a plumber or electrician during the "overtime" hours.
No additional fee for arranging and supervision of maintenance
+
Some management companies charge you for arranging and supervising the maintenance. We consider it part of the overall management of your property.
We keep you in the loop
+
We call or email you when we receive a work request.
Leases & Forms
Our leases and forms are based on years of experience and comply with all state and federal laws
Rent Collection & Eviction
Quick action taken if rent is late
+
Rent is due on the 1st and late after the 3rd. We call the tenant if they are late, and start serving on the 10th.
We handle all aspects of legal eviction if it becomes necessary
+
We have used the same law firm for many years. They are the largest firm in Colorado and they only represent owners, not tenants. They are priced reasonably.
Accounting
Payments to owners start going out on the 4th day of the month
Easy to access your statement online or we will mail if you prefer
Experienced staff to answer your questions
Year end summary and 1099
+
You will get copies of invoices and we keep copies on file.
Proceeds sent via electronic transfer to your bank
+
Some owners prefer paper checks and we will send a check if that is your preference.
Property Evaluation
We carefully evaluate your property and arrive at a competitive asking price
+
By living and working in the area, we have a good handle on the market.
We will make recommendations and provide bids
+
We want to keep your property in good shape so we won't hesitate to give our opinion of needed improvements. You might not want to make them, but you will be aware of them.
Marketing
We have a full time leasing agent
We place ads on multiple Internet sites
+
We place the initial ad on "rentbits". They distribute the ad to several sites. We use signs too.
We show properties evenings and weekends
+
We are seeing a lot of companies that don't show in the evenings or weekends. Many people can't look during the day so we make sure they have an opportunity to view a property when its most convenient for them.
We strive to keep vacancies at a minimum
+
We want to help you save money. We try to keep good tenants but if they move, our lease allows us to show the property during the last 30 days of their lease. We like to have a week between tenants for make ready projects.
Englewood Area Information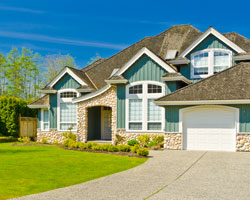 The history of Englewood begins when gold was discovered on what came to be called Little Dry Creek by William Green Russell, an early settler of the high plains, in 1858. Two years later, Thomas Skerritt, considered to be the founder of the city, established a home in the area, which was called Orchard Place. Four years later the first road connecting Denver and Orchard Place was created by Skerritt himself using his own plough. In 1879 the first telephone arrived in the area.
1883 was an important year, as it was the year that the Cherrelyn horsecar path was laid. The Cherrelyn trolley was and is an important city icon, being carried up Broadway by horse and down by gravity. 1903 brought incorporation, but Skerritt was edged out by J.C. Jones as the first city mayor. Jones was a prominent landowner, having originally owned almost all of what is now north Englewood. The next two years brought the establishment of the first newspaper in the city, soon to be named the Herald. In 1905 Swedish National Sanitorium was founded, soon to become the massive present-day Swedish Medical Center. 1906 brought the first pavement and street lights, and a year later the police and fire departments were established. In 1908 the famed Cherrelyn horse trolley stopped running. Source From Wikipedia
Areas We Service